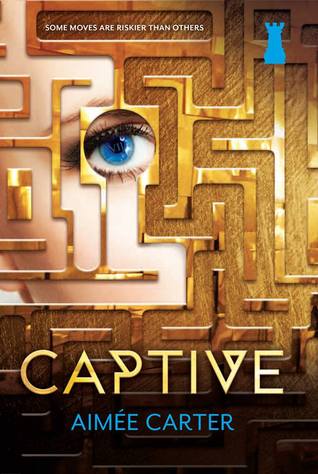 Series: The Blackcoat Rebellion (bk. 2)
Genera: Dystopian Sci-fi/Thriller
Subjects: social classes, government, identity, Washington DC
Setting: Washington D.C. and Elsewhere (Michigan)
POV/Tense: 1st person POV, past tense: Kitty Doe
Publisher: Harlequin Teen
Summary/ product description:
"For the past two months, Kitty Doe's life has been a lie. Forced to impersonate the Prime Minister's niece, her frustration grows as her trust in her fake fiancé cracks, her real boyfriend is forbidden and the Blackcoats keep her in the dark more than ever.
But in the midst of discovering that her role in the Hart family may not be as coincidental as she thought, she's accused of treason and is forced to face her greatest fear: Elsewhere. A prison where no one can escape.
As one shocking revelation leads to the next, Kitty learns the hard way that she can trust no one, not even the people she thought were on her side. With her back against the wall, Kitty wants to believe she'll do whatever it takes to support the rebellion she believes in—but is she prepared to pay the ultimate price?"
My Review:

As the sequel to Pawn, and 2nd book in the Blackcoat Rebellion series, Captive continues Kitty's story. Kitty went through a surgical procedure to become Lila Hart without her consent. She has become the face of the Blackcoat rebellion. Kitty is a pretty interesting character. She has a learning disability: Dyslexia. She can't read, but she's still smart.
I haven't read any other book series with a main character that has a learning disability. I think most authors are avid reader, so they wouldn't usually write a character that doesn't read a lot. Lots of people have this learning disability, but most are able to get over it by the time they're a teen. Kitty still can't really read of write. This is why she only is placed as a III after her test. She's also very stubborn and determined to do what she thinks is right. When she was Masked as Lila, she had to learn how to act like Lila and eat and do what Lila would do. Lila didn't eat red meat, so Kitty could no longer eat red meat.
There're some interesting guys in these books. Her boyfriend Benjy is cute and goofy and also smart.

He helped Kitty with writing and reading assignments in the group home they grew up in. Benjy is in the Hart's manor now too and Knox's assistant.

Knox is a bit broody and always planning things and keeping secrets. You never know whether you can trust him.
Lila breaks a rule and is sent to Elsewhere and finds out how people are living there and that she can help the rebellion further it's plans. Some of the people there were born there and it's all they know. There are prisoners there too. Mercer runs Elsewhere and Lila is invited to live in his Manor for her own protection. There are Guards that will kill you for stupid things and breaking the rules can lead to fighting for your life. It's a horrible place. Stuff is going down and the rebellion must take its chance to take over and Kitty must help.
Fast paced and thrilling, Captive is a great sequel. Maybe not as amazing as the first book, but still really good. I highly recommend this to fans of The Selection series by Kiera Cass, The Jewel by Amy Ewing and fans of the TV show Scandal. It you love political intrigue and thrilling stories with lite sci-fi, then read this series.
Cover Art Review: I like the colors and the maze. The title is interesting and the girl's eye showing through. I love the cover under the dust jacket too.