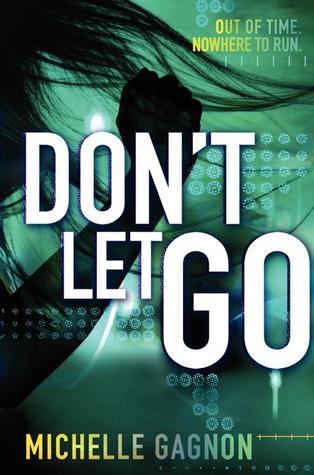 Series: PERSEFoNE (bk. 3)
Genera(s): Realistic Fiction/Action Thriller
Subjects: hackers, technology, diseases, adventure, fugitives, conspiracies
Setting: Contemporary times, Throughout the USA
POV/Tense: 3rd person POV, past tense: Noa, Peter, Daisy and Teo
Summary/ product description:
"In this pulse-pounding final installment of the Don't Turn Around trilogy, which in a starred review Kirkus called "The Girl with the Dragon Tattoo for teens," Noa and Peter race across the country in their search to destroy Project Persephone before time runs out.
After a devastating loss, Noa Torson is out of options. On the run with the three remaining teens of Persephone's Army, she is up against immeasurable odds. The group is outnumbered, outsmarted, and outrun. But they are not giving up.
When Noa and Peter realize they can't run anymore, and that Noa's health is failing, they know they must go back to where this began. But when they come face-to-face with the man who started it all, the question becomes, can they win?
This riveting final book in the Don't Turn Around trilogy ratchets up the action as Noa and Peter confront the evil that has chased them and won't let them go.
My Review:

This is the first book in this trilogy that I was fully able to enjoy. Maybe I was just in the right mood for it this time. The first two books just didn't have the epic amount of action and adventure that this book did. There was some romantic stuff, but it wasn't the most important thing. I really liked that Noa and Peter were back together for this book. They are both amazing hackers (and Zeke was too). They have great dialogue. Also Teo and Daisy are so cute together. All their dialogue is lovey-dovey and funny.
Don't let go had a dystopian-esque feel to it. It was very much a thriller. It's a little on the sci-fi side with Noa's implanted thalamus and the made up disease of PEMA. This book is so much fun, but there's also some questionable subjects. Kidnapping and organ trafficking and murder and whatnot. You can discuss it. The book leads into an epic conclusion and we finally discover what PEMA really is.
I'd compare it to the Unwind series, but instead of unwinding AWOLs, street kids were being kidnapped to be experimented on and used to find a cure for a disease called PEMA. I love to hacker stuff. I always feel like hackers have superpowers because they can manipulate technology (but hackers can be bad when they use their powers to steal you information). /ALLIANCE/ is a hackivist group that Noa and Peter are apart of. It is like the real hackivist group, Anoymous. I watch Agents of SHEILD and Skye is a hacker, and I also watch Scorpion on CBS, another great TV show about hackers. Anyone who's a fan of those shows or thriller maybe enjoy this series.
Cover Art Review: I like the silhouetted hand and fist and the title. The color scheme is good. It's a sticking cover. Wish it were metallic.