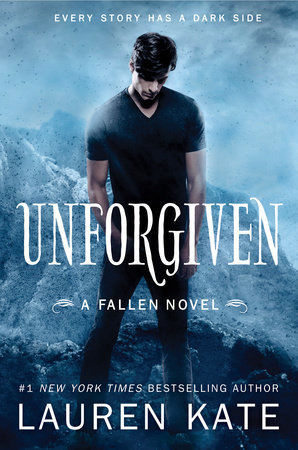 Genera(s): Paranormal Romance
Subjects: supernatural, angels, paranormal, romance, love, demons, high school, musicians
Setting: A town and a high school in Hell, and Lilith doesn't know it's Hell
POV/Tense: 3rd person POV, past tense: Cam and Lilith
Publisher: Hachette: Delacorte Press
Summary/ product description:
"It's the book FALLEN fans have been waiting for: Cam's story, the brooding, bad-boy dark angel readers love.
Cam knows what it's like to be haunted. He's spent more time in Hell than any angel ever should. And his freshest Hell is high school, where Lilith, the girl he can't stop loving, is serving out a punishment for his crimes.
Cam made a bet with Lucifer: he has fifteen days to convince the only girl who really matters to him to love him again. If he succeeds, Lilith will be allowed back into the world, and they can live their lives together. But if he fails…there's a special place in Hell just for him.
Spread your wings and cry as bad boy dark angel Cam finally reveals his anguished heart in the epic new FALLEN novel, UNFORGIVEN."
My Review:

After finally finishing the Fallen series after years of waiting, I decided to read the brand new companion to the series that's centered around Cam. Cam is a great character and now I've convinced I like him better than Daniel (but not better than Patch from Hush, Hush). He may have status as a demon, but he's definitely a good guy. He's got a great sense of humor, and he's not pushy when it comes to romance. He's got bad boy look, but he's pretty sweet when it comes to love.
This book take place in a fake town within Hell. Lucifer creates personal hells just for Lilith. Lilith's heart was broken by Cam 3000 years ago, near the Jordon River when Cam wanted to marry her. Cam's not able to enter places of worship, and Lilith was mad that he would not marry in a temple. Cam wouldn't tell her that he's a fallen angel and that setting foot in a temple would cause it to burn down. Lilith's hatred is so deep and now Lucifer is putting her through constant punishment, making her live life after life, death after death, in different hells he creates.
Lilith is a high school student this time. He life sucks and the other bright spots are her guitar playing and her younger brother (who's got breathing problems). Music is her escape. Cam meets her by a creek, strumming her guitar. She doesn't remember him, but has a general dislike for him. He enrolls in her school, posing as a student. His goal is to win her love back, or Lucifer will force him to be his employee. Prom in coming up and it's featuring a battle of the bands.
Lilith is terrified of performing and Cam tries to encourage her to showcase her talent and create a band. When she does make a band, she doesn't want Cam in it, but eventually lets him join. Lucifer makes it difficult for Cam when he shows up pretending to be an intern for King Media, the queen bee Chloe King's father's record company. He even messes with Cam's appearance. He's giving Cam Hell, but Cam's doing his best to fight for Lilith's love. The book does have a lot of annoying high school rivalry and bullying. Chloe King's meaner to Lilith than any mean girl would be in real life. It makes sense, though, since she is in Hell.
This was a fun, entreating read. It's very refreshing, different from the original Fallen books. The dialogue it funny and the characters are great. I love the music stuff. This reminds be of Sinner by Maggie Steifvater, another companion/stand-alone spin-off to a series (the Shiver series). Music, magic, mayhem. Demons and fallen angels. It's a fun supernatural read and I'd definitely recommend it.
Cover Art Review: Not sure I like the model in the photo, but I like the background and title text. I love the color and the velvet texture of the paper of the jacket.