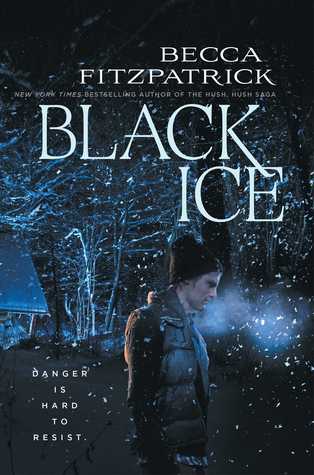 Genera(s): Contemporary Thriller/Romance
Subjects: survival, hostages, crime, winter, mystery, love, mystery
POV/Tense: 1st person past tense: Britt
HC/PB: Hardcover/Paperback
Publisher: Simon & Schuster: BFYR
Summary/ product description:
"
Danger is hard to resist in this sexy thriller from Becca Fitzpatrick, the New York Times bestselling author of the Hush, Hush saga.
Britt Pheiffer has trained to backpack the Teton Range, but she isn't prepared when her ex-boyfriend, who still haunts her every thought, wants to join her. Before Britt can explore her feelings for Calvin, an unexpected blizzard forces her to seek shelter in a remote cabin, accepting the hospitality of its two very handsome occupants—but these men are fugitives, and they take her hostage.
Britt is forced to guide the men off the mountain, and knows she must stay alive long enough for Calvin to find her. The task is made even more complicated when Britt finds chilling evidence of a series of murders that have taken place there…and in uncovering this, she may become the killer's next target.
But nothing is as it seems, and everyone is keeping secrets, including Mason, one of her kidnappers. His kindness is confusing Britt. Is he an enemy? Or an ally?
"Rife with psychological twists exploring themes of revenge, misogyny, and familial duty" (Publishers Weekly), Black Ice is New York Times bestselling author Becca Fitzpatrick's riveting romantic thriller set against the treacherous backdrop of the mountains of Wyoming. Falling in love should never be this dangerous…"
My Review:

Black Ice was so much better than I expected. I'm not usually into books without and sci-fi or paranormal stuff, but I do love a good mystery. Black Ice has the survival situation of a dystopian novel and a dark romance that's to die for. Britt was planning on spending spring-break hiking in the Teton mountains of Wyoming with her friend Korbie.
When the weather takes a deadly turn on their way to Korbie's family cabin, they exit the vehicle to seek shelter. One of the guys who are in the shelter they come was Mason, a guy Britt saw earlier at 7 Eleven and a friend of his. Britt ends up in a hostage situation, having to lead the guys out of the mountains or face death. It's scary for her and she had to leave Korbie behind. Britt plans on finding help and escaping her captors, but it's harder than she thought. The weather isn't cooperating and she doesn't have much supplies. Bad stuff happens and dark secrets unfold.
Black Ice is a perfectly thrilling winter read. I recommend reading it during a blizzard. It's heart-pounding and page-turning. It's the kind of book that would make you nervous. I don't think I'd ever get in a situation like Britt has. I do kind of feel like she made some stupid decisions at the beginning. People should not go into the mountain to hike in March. I watch Prospectors on the Weather Channel and they say the snow is usually around through May. I love the setting of Wyoming. Unearthly is the only Wyoming series I've read. This book doesn't show case the touristy side though. It shows the treacherousness of the mountain climate.
I'm happy I read this and would definitely recommend it. The romance seems like Stockholm syndrome, but it is kind of hot. If you love books about survival or murder and crime or mystery, it's a must read. It reminds me of some movies like The Gray. There are animal attacks and hunting and all kinds of crazy stuff. I love Becca Fitzpatrick's book. I still need to finish her Hush, Hush series though.
Cover Art Review: I think I prefer the newer cover, but the old is okay.