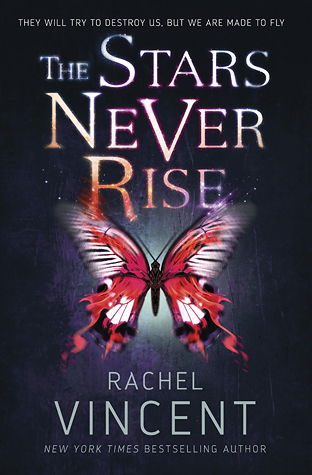 Series: Well of Souls (bk. 1)
Genera(s): Dystopian/Paranormal Romance/Urban Fantasy
Subjects: supernatural, demons, demonology, exorcists, abilities, magic, souls, possession
Setting: New Temperance (Somewhere in the heartland, or possibly Texas or Oklahoma)
POV/Tense: 1st person, past tense: Nina Kane
Publisher: Random House: Delacorte Press
Summary/ product description:
"Sixteen-year-old Nina Kane should be worrying about her immortal soul, but she's too busy trying to actually survive. Her town's population has been decimated by soul-consuming demons, and souls are in short supply. Watching over her younger sister, Mellie, and scraping together food and money are all that matters. The two of them are a family. They gave up on their deadbeat mom a long time ago.
When Nina discovers that Mellie is keeping a secret that threatens their very existence, she'll do anything to protect her. Because in New Temperance, sins are prosecuted as crimes by the brutal Church and its army of black-robed exorcists. And Mellie's sin has put her in serious trouble.
To keep them both alive, Nina will need to trust Finn, a fugitive with deep green eyes who has already saved her life once and who might just be an exorcist. But what kind of exorcist wears a hoodie?
Wanted by the Church and hunted by dark forces, Nina knows she can't survive on her own. She needs Finn and his group of rogue friends just as much as they need her."
My Review:

This book turned own to be unexpectedly amazing. I loved Rachel Vincent's Soul Screamers series. I wasn't sure this new series would live up to my expectations. It turned out to have a lot of action and supernatural elements that I have loved in other books. There are demons and exorcists and stuff about souls. There's just so much going on.
The beginning of the book was kind of slow. I was a bit put-off by the idea of The Church and their idea of what a sin is because it felt a little medieval, though this is set in the future. I just seemed like a horrible dystopian world to live in. There's these things called degenerates that are demons that have possessed their host for too long and the body has mutated. Also fifteen-year-old getting sterilized if they a determined unfit to procreate, which happened to Nina. That's so horrible.
I did enjoy the action and the characters. Nina was a good narrator and great big sister. She was risking so much to help her sister Melanie. Their mother is horrible and neglectful. Finn is an interesting character with a crazy situation that creates issues for Nina and his possibly relationship. He's got a great personality though. The other exorcist/teen fugitives are pretty unique from one of other. The reminded me a lot of the characters from Kami Garcia's Unbreakable series.
I especially loved the crazy twists and revelation, though I may have suspected them early on. If I told you, it would be a huge spoiler. I recommend this series to those who enjoyed The Demon Trapper's Daughter series, Incarnate by Jodi Meadows, Unbreakable by Kami Garcia and urban fantasy books.
Cover Art Review: Probably the most beautiful cover I've seen on a book this year. Incarnate was the only other butterfly cover I've seen this beautiful. And it's metallic and velvety and now I wish I bought it just for the cover.