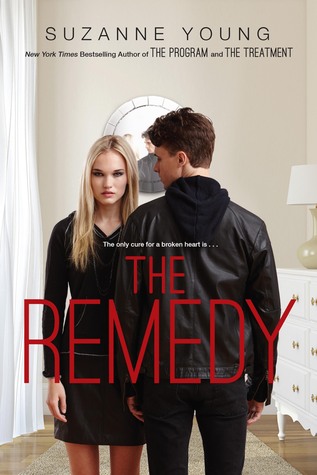 Series: The Program (bk. 0.5) Prequel Duology
Genera(s): Near-future Dystopian Sci-fi/Romance/Thriller/Realistic
Subjects: death, love, mental disorders, suicide, mystery
Setting: Oregon, Portland area
POV/Tense: 1st person POV, present tense: Sloane
Publisher: Simon & Schuster
Summary/ product description:
"Quinlan McKee is a closer. Since the age of seven, Quinn has held the responsibility of providing closure to grieving families with a special skill—she can "become" anyone.
Recommended by grief counselors, Quinn is hired by families to take on the short-term role of a deceased loved one between the ages of fifteen and twenty. She's not an exact copy, of course, but she wears their clothes and changes her hair, studies them through pictures and videos, and soon, Quinn can act like them, smell like them, and be them for all intents and purposes. But to do her job successfully, she can't get attached.
Now seventeen, Quinn is deft at recreating herself, sometimes confusing her own past with those of the people she's portrayed. When she's given her longest assignment, playing the role of Catalina Barnes, Quinn begins to bond with the deceased girl's boyfriend. But that's only the beginning of the complications, especially when Quinn finds out the truth about Catalina's death. And the epidemic it could start.
My Review: The Remedy is the prequel to The Program. I haven't read many prequels before. This prequel will have it's own sequel. This book is very different from what I'm used too. For one, it read like a contemporary/realistic book, though the main character have a very odd job. She had to pretend to be the deceased person. Act like them, dress like them and look like them.
I spent most of the book waiting for something interesting to happen. I was often bored. I loved the The Program and The Treatment for their psychological thriller feel. This book felt more like a contemporary drama. It wasn't till about page 300 till it got more interesting. The last 30 pages or so are where it really gets you. I'm sure I'll enjoy the sequel more.
The characters were okay. Quinn's narration was typical. Not very special. I like the characters Deacon and Aaron more. Both of these guys had some fun dialogue with Quinn. Deacon was a sexy charmer and Quinn's ex boyfriend, but still friend. Aaron was her partner. Both Aaron and Quinn are closers, and Deacon used to be. Quinn's been a closer for 11 years. A young kid with a hard job like that is unimaginable. Almost unethical. There's a lot of ethical issue broth up and grief plays an important role.
This book was hard to categorize. It has some mystery. It doesn't fit into "dystopian" like the other books. I can't really compare it to any thing but The Program. Quinn is different from Sloane, but the narration is similar. The event are very different. Suicides are less prevalent since this book occurs before the epidemic. I'm not sure if this is set years before the Program. It could be only like two year, or it could be 10. I have no idea. If you enjoyed the Program, then try this prequel.
Cover Art Review: Not too crazy about the photo cover.