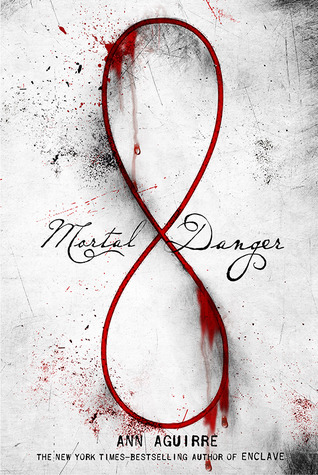 Publication Date: August 5, 2014
Series: Immortal Games (bk. 1)
Genera(s): Paranormal Romance/Urban Fantasy
Subjects: supernatural, magic, wishes, horror, immortals, revenge
Setting: Boston, Massachusetts
POV/Tense: 1st person POV, past tense: Edie (Edith) Kramer
Publisher: MacMillan: Feiwel & Friends
Summary/ product description:
"Revenge is a dish best served cold.
Edie Kramer has a score to settle with the beautiful people at Blackbriar Academy. Their cruelty drove her to the brink of despair, and four months ago, she couldn't imagine being strong enough to face her senior year. But thanks to a Faustian compact with the enigmatic Kian, she has the power to make the bullies pay. She's not supposed to think about Kian once the deal is done, but devastating pain burns behind his unearthly beauty, and he's impossible to forget.
In one short summer, her entire life changes, and she sweeps through Blackbriar, prepped to take the beautiful people down from the inside. A whisper here, a look there, and suddenly... bad things are happening. It's a heady rush, seeing her tormentors get what they deserve, but things that seem too good to be true usually are, and soon, the pranks and payback turns from delicious to deadly. Edie is alone in a world teeming with secrets and fiends lurking in the shadows. In this murky morass of devil's bargains, she isn't sure who—or what--she can trust. Not even her own mind..."
My Review:

I had no idea what to expect when I started this book. I won an ARC in the mail and what a surprise. I had read Ann Aguirre's Enclave trilogy and have mixed feeling about the series and it's narration, but Mortal Danger is so different from those books. I can't even fit it into one genera, but I'd say it's mostly paranormal romance. It's such a unique book; you'd have to read it to know.
It's set in modern day Boston. Edie goes to a private school called Blackbriar Academy. She was the school laughing stock, ugly, overweight and friendless, but very smart. She attempts to end her own life, but is stopped by Kian, who makes her an offer that changes her life. Kian tells Edie she can have 3 favors, like a genie giving 3 wishes. When she burns her first favor, she asks him to make her beautiful. Edie spends her summer leaning about science and getting used to her beauty and planning her revenge on the popular crowd she calls the Teflon Crew.
This book takes over used clichés of high school drama and revenge and turns it on it's head, sideways and blends it with paranormal and sci-fi elements. Edie learns that getting revenge isn't all it's cracked up to be and that everything comes with a price. There are also creatures a being from people's nightmares and imagination lurking and watching Edie. People she cares about are in mortal danger.
I really enjoyed the romance in this book. Edie and Kian both are interested in intellectual things, like science, classic movies, and poetry. Even through that both wanted to be beautiful, their appearance hasn't changed who they are inside and they both love each other for their personalities. Kian has a bad past, but he doesn't let it get him down. Edie is able to overcome her humiliation and make friends with people she could've never imagined befriending. These characters Ann created are so complex and relatable. Sure, they have a lot of stuff on their plate we could never imagine having, but I can relate to Edie's problems with bullying (but in middle school).
I was surprised to really like this book and I think other people will find this as an interesting and eye-opening read. It's a little horror, and a lot of paranormal romance. You may enjoy Mortal Danger if you enjoyed: Any books by Brenna Yovanoff, Gretchen McNeil, or Kendare Blake. If you like ghost stories and things that are a bit creepy. It's not scary, but it includes urban legends like Blood Mary and mythological being. Hope you enjoy it too!
Cover Art Review: Very minimalistic and textured. I like the bloody infinity symbol