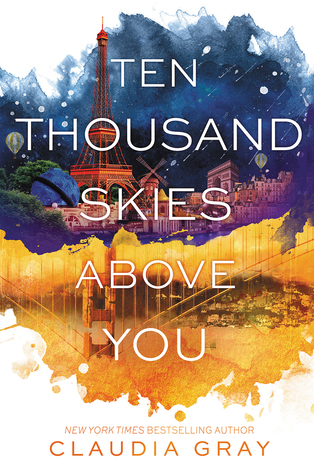 Series: Firebird Trilogy (bk. 2)
Genera(s): Sci-fi/Romance
Subjects: multiverse, parallel universes, science, love
Setting: San Francisco, California, New York City, Paris
POV/Tense: 1st person POV, present tense: Marguerite Caine
Summary/ product description:
"Ever since she used the Firebird, her parents' invention, to cross into alternate dimensions, Marguerite has caught the attention of enemies who will do anything to force her into helping them dominate the multiverse—even hurting the people she loves. She resists until her boyfriend, Paul, is attacked and his consciousness scattered across multiple dimensions.
Marguerite has no choice but to search for each splinter of Paul's soul. The hunt sends her racing through a war-torn San Francisco, the criminal underworld of New York City, and a glittering Paris where another Marguerite hides a shocking secret. Each world brings Marguerite one step closer to rescuing Paul. But with each trial she faces, she begins to question the destiny she thought they shared.
The second book in the Firebird trilogy, Ten Thousand Skies Above You features Claudia Gray's lush, romantic language and smart, exciting action, and will have readers clamoring for the next book."
My Review:

This is a really awesome sequel. I've been waiting for this since I finished the first book and now I'm so happy to have read. Claudia Gray has made another great series, this time sci-fi instead of paranormal. These books have such beautiful covers, and wonderful content to match. I enjoyed every moment of this book. There are no dull moments. It's like a thriller. The setting moves to different places, different worlds. It's exciting and fast paced.
Marguerite travels to different dimension, into different versions of herself to collect the pieces of Paul soul that were splintered. She's been made a "perfect traveler" so she has complete control over herself in the other universes. Conley is forcing her to destroy her parent's Firebird project work in these other dimension. The Firebird is a device that lets people's consciousness travel into other version of themselves. They can't physically travel there; only their minds do. I love seeing how different or similar each universe is. It's like a surprise every time. There are different circumstances, so people may be different from their other selves in some ways. Sometime she finds herself in California, where she lives currently. Sometimes in England, New York, or Russia. The travel part of this book adds interest.
Somehow Marguerite is connected to Paul in some way in most of the universes. Also Theo is there frequently too. Marguerite discovers that she sometimes is in love with Theo, not always Paul. She loves Paul deeply, though. Theo is a great friend to her. I personally like Theo more because he's got a great sense of humor and dresses like a hipster, and Paul is kind of quiet. They're both smart, though. It's not truly a love triangle.
I recommend it to those who enjoyed: Parallel by Lauren Miller, Tandem by Anna Jarzeb, 3:59 by Gretchen McNeil, The False Memory Series by Dan Krokos, Unraveling and Unbreakable by Elizabeth Norris, Unremembered and Unforgotten by Jessica Brody, and other parallel universe book, and The Gathering Storm by Robin Bridges, which is set in Russia.
Cover Art Review: I still love the use of watercolor texture and the city skylines. These are still some of my favorite covers and make me wish I bought them, but I liked the colors of the previous cover better. The indigo/navy blue with the stars in it is nice and reminds me of my own watercolor paintings of night skies.