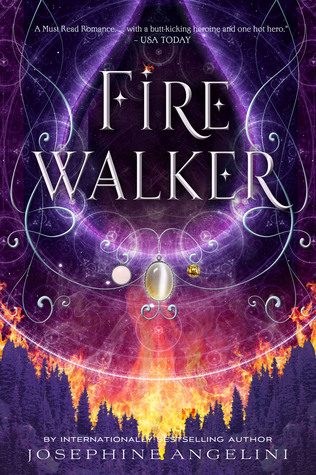 Series: The Worldwalker Trilogy (bk. 2)
Genera(s): Paranormal Romance/Fantasy/Dystopian Sci-fi
Subjects: supernatural, witches, magic, parallel universes
Setting: Salem, Massachusetts
POV/Tense: 3rd person POV, past tense: Lilly Proctor
Publisher: MacMillan: Feiwel and Friends
Summary/ product description:
"Worlds divide, magic slays, and love lies in the second book of Josephine Angelini's The Worldwalker Trilogy.
"You think I'm a monster, but my choices, as ruthless as they seem, are justified."
Lily is back in her own universe, and she's ready to start a new life with Rowan by her side. True, she almost died in the Pyre that fueled their escape from New Salem, and must hide her magic for the safety of everyone she cares about, but compared to fighting the Woven, the monstrous creatures inhabiting the alternate Salem, life is looking pretty good.
Unfortunately, Lillian, ruthless ruler of the 13 Cities, is not willing to let Lily go that easily. If she can't persuade Lily to return to her world, she will force her to come back by doing away with the ones she loves.
Picking up right where Trial By Fire left off, Firewalker is another sexy, fast-paced, heartbreaking thrill ride from internationally bestselling author Josephine Angelini!"
My Review:

Firewalker is the exciting sequel to Trial by Fire. I packed with magic, romance, action and adventure. Lily is back in her own world and Rowan is with her, helping her recover from the pyre. Her body was burned greatly and he grows new skin for her. Lily is communicating with Lillian across worlds, but keeps it a secret. Lily and Rowan create a coven of mechanics that are Lily's friends from school. Rowan trains them in medicine, gives them will stones and teaches them to fight. When finally back in the other world, they set out on an adventure.
This book was not a good as the first book because there are a lot of slow moments and flashback. It's always harder for me to enjoy 3rd person perspectives, but the flashback, which were Lillian's memories, were in first person. The first book everything was new. In this book it's more about the bond of the coven and the relationship between a witch and her claimed. The more exciting part happen when the fight with the Woven, which are the strange and deadly creature lurking outside the wall cities. They are much smarter further out west.
I do enjoy the characters. The most interesting new-ish character is Breakfast, who's this nerd from school that has the mechanic ability. He's really funny. I still like Rowen. He learned a lot about Lily's world when he was there through TV and the internet. He's also a hot part-native (Outlander) boy.
I really got exciting when Lily was trying to unravel the mystery of what the Woven are. We know that the witches created them for labor purposes, but why are they poisonous? Why do the kill people? Why do they eat their dead? Hopefully the final book will answer this. My theory is that they were people that the witches transfigured into monsters. Makes me think of the ferals in Inhuman by Kat Falls.
I recommend this series to fantasy fans, especially fans of parallel universe books such as: Tandem by Anna Jarzeb, A Thousand Pieces of You by Claudia Gray, and Unraveling by Elizabeth Norris. And fans of witch books. Also if you liked Red Queen or The Jewel or anything mix of dystopian and fantasy.
Cover Art Review: I like the complexity of the cover. The will stones are a nice touch.