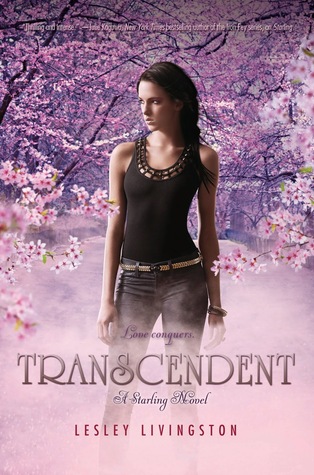 Genera(s): Paranormal Romance/Urban Fantasy
Subjects: supernatural, magic, mythology, gods and goddesses, Valkyries, Norse Mythology
POV/Tense: 3rd person POV: Mason, Fenn, Heather and Cal
Summary/ product description:
"LOVE CONQUERS
On a storm-swept terrace high above the streets of Manhattan, Mason Starling holds the fate of the world in her hands as her beloved Fennrys lies bleeding at her feet, his life hanging in the balance. The ancient Norse prophecy of Ragnarok stands poised on the knife edge of fulfillment. Mason's transformation into a Valkyrie—a chooser of the slain and the one who will ultimately bring about the end of the world—is complete. Still, she remains determined to thwart her father's apocalyptic desires. Whatever is to come, it won't happen because of what the prophecy foretold, or what Gunnar Starling has planned, or what the fates have already decided. What happens next will be up to Mason and the Fennrys Wolf. The world had better hope they haven't reached the limits of what their souls and swords can survive.
Perfect for fans of Cassandra Clare's Mortal Instruments series, and set in the same universe as Lesley Livingston's much-loved WONDROUS STRANGE trilogy, with roots in Greek, Roman, Norse, Egyptian, and Celtic myths and legends, this thrilling conclusion to the acclaimed Starling trilogy is filled to the hilt with sweeping adventure and soaring romance."
My Review:

Yet another series comes to a close. I've been reading a lot of finales lately, and this one was definitely a good one. It was also very complex. I had some issues with the previous books. I sometimes got bored or confused. There are so many characters to keep track of, it gets confusing. This finale book starts out like a apocalyptic fantasy because New York City is trapped in a magic fog and all regular mortals are unconscious or dead because this curse.
Ragnarok is coming and Mason and her friends are trying to prevent it.
I really enjoyed the Valkyrie badassery of Mason, even though she felt she had to keep that park of her underwraps. The outfit she wears sounds cool. Too bad she doesn't have wings. Just a winged helmet. I picture her like Lady Sith in Thor, or something. I would love an outfit as cool as the one mentioned. Mason is very different from Kelley, the main character of Wonderous Strange. Mason is a fencer, and she was going for national prior to the mythology stuff. She goes to Gosforth Academy, where everyone is pleaged to a god, even if they don't know it. Mason's in love with Fenn, a character from the Wonderous Strange books. He's known as the Fennrys Wolf, and may very well be the Fenris wolf from the legend. I pictured him as Alex Pettyferd with blond hair.
There were a lot of interesting descriptions of characters. I will help refresh you memory of who is who. Cal, Mason's ex, is a demi-god of the sea. Toby is Mason's fencing instructor. Rafe aka Anubis has dreadlocks. Heather, who's blond, is Mason's best friend. Mason's brothers Roth and Rory are very different. Roth's nicer, and Rory is psycho. Gunner, Mason's dad, is trying to make Ragnarok happen. Mason's mom Yelena is Hel, the goddess of death. Iris, the goddess of the rainbow, has silvery hair and wings like opal and I think that's awesome. There's also Loki, who is different from the Loki from the Thor movie in that he's blonde and not evil and not the brother of Thor in anyway.
Lots of crazy twist and interpretations to the
Ragnarok prophecy. We find out who Fenn's dad is. Something happens to Fenn that changes him.

We get to see what an eight-legged horse might look like and find out about Toby's past. More myths and legend are interwoven into the world building of this story. We have gods of Norse, Greek, Roman and Egyptian myth, plus the fey. Lesley really did a great job creating her paranormal underground. I personally like this better than Mortal Instruments and I usually love anything with angel mythology.
I recommend anything by Lesley Livingston. I suggest reading the Wondrous Strange series first because we get some of Fenn's backstory as a Janus Guard. I recommend this book to fans of Percy Jackson and the Olympians, The Kane Chronicles, Darkness Becomes Her by Kelly Keaton, Stork by Wendy Delsol, Need series by Carrie Jones, Wildfire by Karsten Knight, Starcrossed by Josephine Angelini, or any other mythology YA. Also the Mortal Instruments and other urban fantasy.
Cover Art Review: I love the pink flowers (cherry blossoms) on this cover. It makes me think of cotton candy and strawberry frosting.