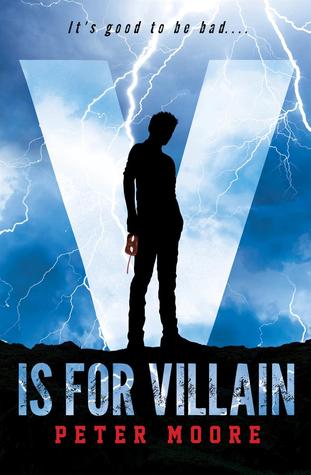 Series: Standalone? Series? Not sure. Hoping for a sequel.
Genera(s): Dystopian Sci-fi/Alternate History
Subjects: superheroes, supervillains, superpowers, telepathy, abilities
POV/Tense: 1st person POV, past tense: Brad Baron
Summary/ product description:
"Brad Baron is used to looking lame compared to his older brother, Blake. Though Brad's basically a genius, Blake is a superhero in the elite Justice Force. And Brad doesn't measure up at his high school, either, where powers like super-strength and flying are the norm. So when Brad makes friends who are more into political action than weight lifting, he's happy to join a new crew-especially since it means spending more time with Layla, a girl who may or may not have a totally illegal, totally secret super-power. And with her help, Brad begins to hone a dangerous new power of his own.
But when they're pulled into a web of nefarious criminals, high-stakes battles, and startling family secrets, Brad must choose which side he's on. And once he does, there's no turning back.
Perfect for fans of The Avengers, Ironman, and classic comic books, V is for Villain reveals that it's good to be bad."
My Review:

This book was so under the radar. I would have never read it is it weren't for my library ordering a copy. I'm so happy I read it. I loved this book. As someone who loves superhero movies and TV shows, I love when I get a change to read superhero books. Or in this case, supervillains. The main character of this book, Brad Baron, has a brother who is part of a superhero team called the Justice Force. Blake has all the powers (strength, flying, speed and invulnerability), while Brad is just a genius.
Brad goes to a school specifically for kids with superpowers, like Sky High or Xavier School for the Gifted. He doesn't really fit in there. He ends up being placed in a alternate program and meets a girl named Layla and her friends who are anti-hero. Brad discovers he has an ability that's considered illegal and this put him on a path to becoming a supervillain. It's a really interesting anti-hero story.
The coolest thing about this book is the abilities and the different superheroes and villains. I love hearing all about different powers I've never heard of. The author even had different names for power that we see commonly in comic books. I found the different uses for telepathy to be especially interesting. It made me think of Professor X in the newest X-Men movie and how he could infiltrate minds and project things. This book made telepathy sound so awesome and so bad. I don't think I'd want telepathy; I'd rather have telekinesis or fly (but I'm afraid of heights, but maybe flying would make it less scary).
The main character's voice is written so well. I couldn't hate him for all the bad things he was doing in his slippery slope to villain-hood. He just seemed like a teenage guy who's jealous of his older brother, and hate people who act like they're all that. But of course, his power gets the best of him and he can't help himself. The other characters were developed pretty well. Layla, at least seemed complex. Blake acted dumb and was a bit of a jerk. There's a huge twist near the end about Blake and Brad that was awesome.
Overall, I enjoyed this book and hope there's a sequel even though there isn't one listed on Good Reads. I have read the authors other book, Red Moon Rising, but I'll be sure to check it out. If you like X-Men, the Avengers, Superman, any thing Marvel, DC or superhero/supervillain related then you've got to read this. Also if you enjoyed: Steelheart by Brandon Sanderson, Shatter Me by Tahereh Mafi, Quantum Prophecy by Michael Carroll, or any other YA books about super-powered teens.
Cover Art Review: The cover's pretty simple. It doesn't really pull me in. I would have never read this book just based off the cover.