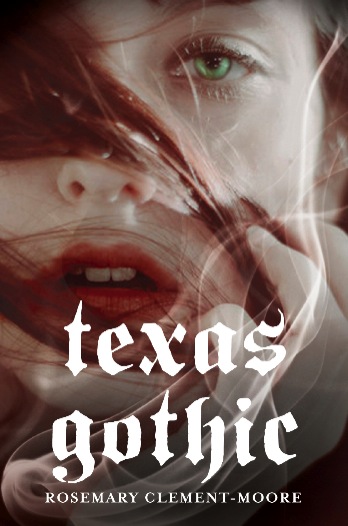 Genera: Paranormal Romance
Subjects: Witches, ghosts, farm life, ranches, sisters, love, magic, psychic ability, Texas
Length: 404 pgs.
HC/PB: Hardcover
Summary/ product description: "Amy Goodnight's family are far from normal. She comes from a long line of witches, and grew up surrounded by benevolent spirits and kitchen spells. All fairly harmless, but Amy can't wait to get to college and escape the "family business".
But things take a darker turn when she and her sister Phin spend the summer looking after Aunt Hyacinth's ranch. Amy is visited by a midnight specter who is clearly trying to send her a message. It seems that the discovery of an old grave on a neighbor's land has been the catalyst for an apparent ghost uprising.
Aided by local friends and Ben, the handsome cowboy who just can't take his eyes off Amy, the sisters investigate. And they soon find that there's something strange and dangerous going on, deep in the heart of Texas…"
My Rating:
ê
ê
ê
ê
My Review: I'm so happy I found out about this book! I would have missed out on such an awesome story. This was the most creative witch & ghost story I've ever read. It's mixed with western "gothic" and forensic anthropology like on
Bones
. I love the mix of magic and science. Amy's sister Phin is a total paranormal science geek and genius. Talk about awesome supporting characters.
And there's Ben, Mr. McCrankypants who really like Amy, but shows it by tensing her in really rude ways. If his teasing makes you furious, then it must be love, right? (Well, only if he's also hot. My brother's friend make's me furious, but he's a short, ugly, rude kid with mental issues)
The story had a great voice. Amy's narration and character where perfect for the story, with southern/Texan sayings and all. I'm gonna miss it. I hope there's a sequel, though I doubt there will be one because the story seems pretty wrapped up. I just feel like there wasn't enough romance between Amy and Ben. Not enough kiss scenes. The second book would have to make up for that. And Ben will have to be less of a skeptic and more of a believer in magic. I recommend this book if you love Paranormal YA (and detective stories, and mystery).
Cover Art Review: Not the most creative cover, but it does it's job. The font the title's in is very gothic looking. It's a creep cool cover and very YA.
~Haley G